DTS and Wet Brain: Two Serious Issues for Long Term Drinkers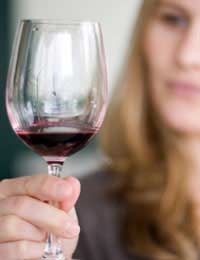 Many people are familiar with what they think are the common diseases that affect heavy drinkers, but few actually recognise or understand some of the common neurological problems caused by excessive drinking.
Traditionally, cirrhosis of the liver has been seen as the 'classic' drinker's disease but two problems often seen in long-term alcohol abusers are Wet Brain Syndrome and the DTs. The first is actually caused by alcohol itself, the second by withdrawal from alcohol
Wet Brain Syndrome
This condition is also Korsakoff psychosis, alcoholic encephalopathy and Wernicke's disease, but probably most commonly known in medical terminology as Wernicke-Korsakoff syndrome, while familiarly it's known as Wet Brain. It's a condition that develops progressively because it is caused by thiamine deficiency. Thiamine is one of the B complex vitamins, and is essential for many processes that the body undergoes on the cellular level, such as the work of the metabolism.
Thiamine is vital for glucose metabolism and the creation and synthesis of amino acid. The brain needs a regular and constant supply of glucose, which is carried in the blood, because it needs glucose to power its functions. In addition, neurotransmitters – which carry instructions for action from one cell of the brain to another – such as glutamate and aspartate are actually amino acids. This means that anything which inhibits or affects the creation of glucose can cause brain function to decline massively and rapidly.
Wet Brain Symptoms
Wet Brain Syndrome (WBS) has a wide range of symptoms, so self-diagnosis is not recommended. Two of the commonest recognisable symptoms are ataxia – a neurological disorder which damages balance, coordination, and speech – and confusion. Because there can be many other causes for ataxia and confusion, from stroke to dementia, to severe allergic reaction or even toxic shock syndrome, a definition of Wet Brain can only be made by a medical professional, and often by a specialist in neurological disorders.
Other symptoms of Wet Brain include nystagmus (eye tremor) and ophthalmoplegia (paralysis of the eye muscle). Korsakoff syndrome is usually also characterised by amnesia and sufferers may also demonstrate hallucinations and confabulation (false memory creation). This kind of confabulation is often seen in acute alcoholism which is why Korsakoff syndrome is a variant of Wet Brain syndrome where the physical symptoms are less evident.
What Causes Wet Brain Syndrome
While it can also be caused by stomach surgery such a stomach stapling, or by a diet rich in polished rice, the most commonest cause of thiamine deficiency is alcoholism. People who have severe alcoholism will drink so much alcohol that they neglect getting nutrition from sources other than alcohol. This leads to B1 deficiency as well as overall malnutrition.
Prognosis And Treatment
WBS can lead to coma or death if left untreated and if amnesia and confabulation are already present, it's considered unlikely that full brain function can be restored. One major problem for medical staff is that many alcoholics are malnourished and if they have not yet had an assessment for WBS the patient may be given glucose without a previous administration of thiamine, which leads to encephalopathy – a serious and often irrevocable brain disorder.
Delirium Tremens
Delirium tremens, also commonly known as DTs are a form of ethanol withdrawal – the syndrome was common up until around the 1950s when changes to alcohol distilling and to the treatment of alcoholics in withdrawal made it almost disappear from public consciousness. It occurs when an alcoholic 'dries out' or stops drinking and can be fatal, but with modern treatments and medical supervision, the 5% of alcoholics who develop DTs are usually brought safely through a withdrawal, often by staged alcohol consumption reduction and sometimes by use of drugs that mimic the effects of ethanol on the body's biochemical systems.
You might also like...
My exgirl friend is a long time alcholic. Its very painful too see someone you love die from a diease such as alcholism.
jay
- 23-Feb-13 @ 10:57 PM