About Our Site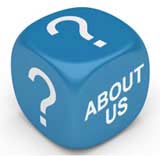 AlcoholIssues was formed to offer a unique reference point on the facts about alcohol abuse and alcohol in society.
Issues relating to alcohol seem to hit the headlines almost daily. Perhaps most worryingly of all, it is often suggested that there simply isn't enough understanding of the effects and dangers of alcohol among those that drink it.
At Alcohol Issues, we publish exclusive pieces in order to provide vital information to those wishing to know more about the short and long-term effects of alcohol. Our articles are not merely limited to discussing the effects of alcohol on the body. We also have features looking at the relationship between alcohol and society, and the indirect effects that widespread alcohol use and abuse is having in Britain.
Equally, if you are concerned that you might have an alcohol dependency problem, or you know someone who might be an alcoholic and wish to help, this is the site for you. We have compiled the best and most practical advice to help you, or someone you care about, combat their difficulty with this ever-popular, powerful drug.

At Alcohol Issues, we also recognise that, when taken in moderation by responsible adults, alcohol can compliment social occasions, and has a role to play in a civilised society. Our task is to evaluate the numerous pros and cons of alcohol, and give you everything you need to make well-informed decisions about drinking.
Related Articles in the 'Site Information' Category...