AA Sponsorship: What it Means and How it Works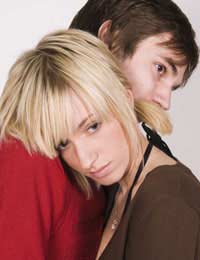 AA sponsorship is the system by which alcoholics gain support in their sobriety and to work through the 12 steps of AA, learning about themselves and the role of alcohol in their lives, so as to better manage their situation day-to-day.
What Is A Sponsor?
Many alcoholics describe their sponsor as being like a friend, a teacher and a guide to the road ahead. Sometimes they say that their sponsor is like the parent or sibling they never had. Essentially, a sponsor has been ahead of the alcoholic in bad experiences and in their good ones, so that they can show the alcoholic how to achieve sobriety.
The primary purpose of a sponsor is to help the alcoholic work the 12 steps by applying the principles of the AA programme to every aspect of life. They do this in two ways – by sharing their personal experience of alcoholism and how the programme has helped them escape the effects of problem drinking and by showing the alcoholic, on a daily basis, how to take practical action to bring the spiritual programme into their lives. The AA definition of a sponsor is 'an alcoholic who has made some progress in the recovery program who shares that experience on a continuous, individual basis with another who is attempting to attain or maintain sobriety through A.A' but within this definition the relationship between sponsor and sponsee is quite unique. The relationship is based on remaining sober for a day, by sharing honestly with each other on experience, strength and hope.
How To Find A Sponsor
It can seem quite intimidating to pick a sponsor – often it is the first sober choice that an alcoholic has made for many years.
Many AA groups will have a list of members who are willing to be a temporary sponsor for a newcomer to the programme. These temporary sponsors have enough experience to help ease the newly sober person into the programme, by answering questions, explaining the slogans, steps and principles of the programme and by allowing the newcomer to ask questions about sobriety and the spiritual programme of AA.
A newcomer is often advised to attend 90 meeting in 90 days when looking for a sponsor because this both allows him or her to demonstrate that he or she are serious about the AA programme and by giving him or her 90 opportunities to meet and greet those in local AA groups so that he or she can hear how individuals share their experience, strength and hope and discover which members might be the ideal sponsor for you. Meeting other group members allows you to ask who they think might make a good sponsor for you – often an independent view can help discover a good sponsor that we've overlooked.
How To Choose A Sponsor
Pick somebody who:
Has in their lives what you want in yours
Spends their time focused on solutions not problems
Has a sponsor of their and works with them regularly
Is aware of and working on the 12 steps and 12 traditions of the AA programme
Is available for face to face meetings and/or telephone calls

You might also like...
Sir/Madam, I have been following your site and I am impressed with all you are doing and I must confess I am inspired by your organisation.Thank you all. I am President of;CITIZENS AGAINST DRUNK DRIVING, an NGO based in Nigeria. We are a new organisation working to eliminate drunk drivers from our road and help victim/survivors of drunk driving fatalities. We will appreciate to partner with you organisation and all anti-alcohol / drunk driving organisation for purpose of sharing information,sponsorship/assistance and networking. We would like to be receiving your newsletters/literature. Once again,thank you.
Citizen
- 21-Oct-12 @ 5:03 PM