Gave Up Alcohol and Now Have Dizzy Spells: What's the Cause?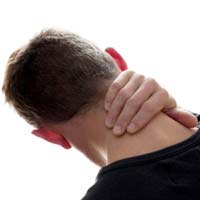 Q.
My husband gave up drinking four weeks ago, after 20 years of social drinking. He is now experiencing dizzy spells, almost like he's drunk (his words!) when he drinks or eat anything sugary. Is this normal and how is the best way to deal with this? We are both concerned and can't seem to find any information relating to this.
Can you please help as he has done so well and am very proud of him, but this is upsetting him a lot.
(L.M, 25 June 2009)

A.
Yes, this must be a stressful time for both of you and it is understandable that you should be worried. However, sometimes although one thing may follow another, the two are not always related. Although your husband recently gave up drinking alcohol, this may not be the cause of his dizzy spells, or the reason they have arisen.
Our advice would be to visit your GP and talk to them about this problem so that they can look at it scientifically and see if there is an underlying health problem that is leading to the dizzy spells. It is very difficult to do more than speculate, but the link between eating and drinking sugary things could suggest an imbalance in the way your husband processes sugar. It may be that he has mild diabetes, which can be tested for very easily with a pin prick blood test, or testing his urine.
It would also be a good idea for your GP to check out his liver function. You say he has given up 'social drinking' but if his actual alcohol intake over 20 years was substantially more than the recommended levels, his liver could need some time to recover. Your GP can order some simple liver function tests to see how well is liver has coped and to check if he needs any further treatment.
In the meantime, it may be a good idea to use this opportunity to initiate a much more radical change in lifestyle for both of you. As well as alcohol abstinence, why not devise a much healthier diet for both of you, rich in fresh fruit, vegetables, whole grains and low fat foods. Replace processed and sugary foods with more natural, whole food alternatives. Drink plenty of water and fresh juices. Start a suitable exercise programme – regular walking every day would be ideal, or cycling if you feel you would enjoy that.
It may be that the dizziness has arisen because of the stress of the situation and changing your lifestyle in this way would help both of you deal with the stress much better. Physically, the exercise will be an excellent de-stressor, but you also need to do plenty of talking about the drinking problem and deal with the emotional stress. If you feel that either of you would benefit from talking to someone else, there are plenty of organisations who are very willing to do this. Alcoholics Anonymous is not just for very heavy and persistent drinkers – they talk to anyone who feels that alcohol has become a problem for them, whatever their level of drinking.
You might also like...
Its his body craving alcohol. Sucks to say it but give him juice, fruit and plant of carbs. The sugar will sort of take the place of the booze and help his symptoms. I am going through the same thing. 2 cups of blueberries or cranberry juice does the trick for me
Terrible...I am a weekend drinking and have recently come down with these symptoms...it's terrifying. I wake up the next day and think I am dying. I have had heart tests and cholesterol tests and I am fine. It is definetly the alcohol.
angel
- 4-Mar-16 @ 6:57 PM
I'm 29 male I've drunk since I was 16. Since last July I've sorta cut down. Now I get really dizzy and my head feels like it's going to blow somedays. It's scary, the doctors say it could be anxiety please help me out!
lufc lad
- 4-Apr-11 @ 3:13 PM