Acute Alcohol Withdrawal: Symptoms and Treatment.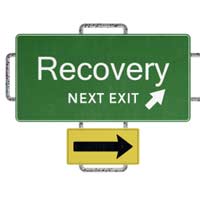 Acute Alcohol Withdrawal (A.A.W.) is a physical, physiological and psychological response in someone, dependent upon alcohol, who stops drinking abruptly and without preparation.
A.A.W. Identification and Treatment in the UK
Since 2010 a new National Institute for Clinical Excellence (NICE) guideline for A.A.W. has been implemented in the UK. It describes best clinical practice for adults and young people (aged ten or over) who have one or more of the following:
Acute alcohol withdrawal (the results of sudden cessation of alcohol consumption in a person dependent upon alcohol)
Wernicke's encephalopathy (thiamine deficiency to an acute level)
Liver disease
Pancreatitis.
This new advice does not include best clinical care for pregnant women, children under ten, or people who have other physical or mental conditions caused by alcohol, all of whom are covered by other NICE guidelines.
Epidemiology
The epidemiology of a condition is the rate at which it occurs in the general population. The epidemiology for A.A.W. is that around 50% of alcohol-dependent patients demonstrate clinically relevant symptoms of withdrawal, and slightly fewer than 5% will experience potentially life-threatening symptoms during the course of their withdrawal.
Symptoms of A.A.W.
There are some symptoms of A.A.W. that most doctors, rehab centres, detox units and specialist clinics will not treat medically. As an example, many people experience hand tremor when they cease drinking abruptly. While this symptom can be annoying—especially for smokers who find it difficult to light and smoke cigarettes with shaking hands—most clinicians prefer prescribing gum or patches to keep nicotine levels up than issuing drugs to treat tremor, as those drugs may exacerbate or mask other symptoms of A.A.W. which are more significant to health.
The clinically relevant symptoms, ranging from least to most significant, are:
Fatigue and insomnia
Anxiety and agitation
Nausea (which may or may not be accompanied by vomiting)
Headache (ranging from mild to intense)
Excessive sweating
Palpitations
Anorexia
Depression
Uncontrollable craving for alcohol
Alcoholic hallucinosis (may be visual, auditory or tactile)
Withdrawal seizures
Delirium tremens.
Timeline for A.A.W.
Any or all of these symptoms may appear from around eight hours after a significant decline in blood alcohol levels. The anxiety experienced by many alcohol-dependent people within a couple of hours of ceasing to consume alcohol is a psychological and psychosomatic event, not a genuine symptom, although many lay people confuse it with the onset of A.A.W. and point to it as evidence of the withdrawal process at work.
The peak of symptoms, often called 'the crisis' by non-professionals, will usually be seen on the second day and in mild to moderate cases, by the fourth or fifth day, symptoms will usually be significantly reduced in presentation. However, the NICE guideline makes clear that continued monitoring and treatment is required, especially because delirium tremens may not present until the fourth day and can be injurious to health or even life-threatening if not promptly treated.
In severe cases, symptoms generally reduce after ten to fourteen days.
Clinical Treatment
A patient history will be taken to decide whether alcohol withdrawal should occur in a medical environment to prevent or minimize physical complications and to create a setting in which abstinence from alcohol is more likely to continue.
Any previous evidence of delirium tremens, withdrawal seizures or autonomic overactivity/hyperarousal (excessive sweating, panic disorders and acute high blood pressure) will require admission to a medical centre for withdrawal treatment before ceasing to drink alcohol. Other elements of case history that can lead to an admission include: individuals who have tried at failed to detoxify at home; those who have multiple substance abuse history; those with identified or suspected underlying psychiatric conditions that may put them at risk of self-harm or harming others; any indications of Wernicke's encephalopathy requiring urgent thiamine treatment.
Non-medical Treatment
The Scottish Intercollegiate Guidelines Network (SIGN) guidelines currently suggest that a non-medical route can be taken for certain patients, and NICE has adopted this as benchmark best practice. For men drinking less than 15 units daily or women drinking less than 10 units daily, where no recent withdrawal symptoms are reported and where the individual has not started drinking again to prevent symptoms from a previous failed withdrawal attempt, a non-medical route can be the optimum solution for long-term cessation of alcohol abuse. In such cases it is considered important for the individual to involve family and friends in the withdrawal process wherever possible.
Prognosis for Recovery
Assuming successful management of A.A.W., follow-up, including counselling, self-help and mandatory or voluntary attendance of groups such as Alcoholics Anonymous, may prove helpful.
Where an individual has undergone A.A.W. in a clinical setting, their GP is usually the first line of support and may recommend a drug regime to help long-term abstinence. At this point, any psychological problems that contributed to alcohol abuse need to be addressed to prevent relapse.
You might also like...
I have given up drinking for Stoptober and although I do not want to stop completely I want to reduce it to just a couple at weekends and occasions only. I have chronic constipation with this, stomach pain and sleeplessness. Please can I have some advice as I really want to stick to it. Thanks
HappyHippy
- 15-Oct-19 @ 1:11 PM