Alcohol and Fertility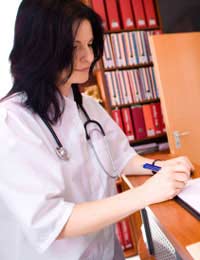 It won't surprise most people to discover that chronic drinking is not just bad for pregnant women, it's bad for those who are trying to get pregnant. And it's not just chronic drinking that can affect reproductive function.
In the past 12 months there has been a high profile media debate about how much pregnant women should drink, with some authorities saying that the only safe route through pregnancy is total abstinence from alcohol, while others claim that one or two units once or twice a week may actually be beneficial. The subject is highly controversial, and government guidelines are under review as a result of recent research. On the other hand, GPs are increasingly asking both men and women to detail their alcohol consumption if they are having problems conceiving a child, as the link between alcohol and fertility has become clear, at least in medical terms.
Alcohol And Female Fertility
There is an increasing movement to ensure that women who are trying to get pregnant, especially young women who may wish to become pregnant in future, are aware of the potential adverse effects of alcohol on female fertility. These can range from impaired fertility through to increased risk of spontaneous abortion and even to impaired foetal development when conception has been achieved.
The most difficult fertility problems to detect are hormone imbalances which can disrupt a woman's menstrual cycle, making it more difficult to conceive. Alcohol is a major hormone disruptor and even moderate consumption can impair the hormonal balance. Recent studies suggest that moderate drinking while attempting conception can interfere with fertility, as women who drank only five units a week took nearly twice as long to conceive as teetotallers. However, this research needs to be tested and replicated before it can be considered definitive – there may be other reasons (relative health, exercise patterns or diet) that are linked to the two groups of women that make conception more difficult for those who drink, so alcohol may not be the only cause.
On the other hand, substantial alcohol consumption (over ten unites a week) is often linked to anovulation – which is menstruation without ovulation. Because they menstruate, many women who have anovulation are unaware that they are not ovulating, and it can take a long time for this to be discovered. Extreme alcohol consumption can lead to miscarriages in the very early stages of pregnancy – often before a woman realises she is pregnant.
Alcohol And Male Fertility
Men are not immune to the damaging effects of alcohol when trying to start a family. Moderate alcohol consumption can lead to disrupted liver function and increased oestrogen levels both of which can limit sperm development. This level of drinking can also lead to limited absorption of zinc, a mineral essential to the production of healthy sperm and to their rapid integration with the ovum to produce a viable embryo.
More excessive male drinking can actually be toxic not only to liver cells but also to the sperm-generating cells in the testicles. Because viable sperm take at least ninety days to develop, it is important to be abstinent from alcohol for at least four months before retaking a sperm count, if the first one has been too low for easy conception.
You might also like...