Alcohol and Mental Health Issues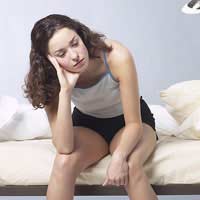 Alcohol has become recognised as a cause of mental health issues only recently, although it has long been known that it could make existing psychiatric disorders much worse.
Links Between Mental Health And Problem Drinking
It's difficult to know exactly how mental health issues and excess drinking relate to each other – however, a recent American survey found that self-defined alcohol dependence is nearly twice as high in people with diagnosed psychiatric disorders as it in the general population as a whole. A similar psychiatric study discovered that while nearly 20% of the population as a whole have, or have had, one or more mental health episode, the figure was 37% for those who also had alcohol dependence.
In the UK, a county-wide medical assessment survey discovered that more than half of the patients diagnosed with their first episode of psychosis were also substance abusers a figure twice that of the general population. And while self-assessment is not necessarily a totally reliable indicator, it's notable that while only 1% of the UK adult population say they are dependent on alcohol, this figure is 2% for those who have a neurotic condition, 5% for those with a clinically diagnosed phobia and 6% for people with two or more neurotic disorders.
What isn't clear is whether alcohol is causal in creating psychiatric conditions or correlative, in that those who have a mental health issue are more prone to alcohol addiction.
Mental Health Issues Linked to Alcohol Abuse
There is a wide range of disorders that are linked to alcohol consumption, often because the sufferer has been using alcohol to try and manage, or cope with, problems resulting from the mental health condition. These include:
Depression
Anxiety conditions, such as social anxiety, claustrophobia and agoraphobia.
Obsessive-compulsive disorders (OCD)
Bipolar conditions – in the manic phase, drinking bouts are a common symptom of the mood swing
Schizophrenia – a diagnosed schizophrenic is three times more likely to have alcohol dependence than somebody who does not have a mental health issue
Anti-social Personality Disorder (ASPD) – individuals diagnosed with ASPD are 21 times more likely to also have alcohol abuse issues than the general population.
How Alcohol Affects The Brain And Mood
The effects of alcohol on the brain are two-fold: the first effect is a neurological one, called intoxication and the second and later effect is disinhibition or the deterioration of behaviour. There is also an emotional component to alcohol consumption which may be significant in the way that mental health issues and alcohol interact – in the early stages of alcohol consumption, the individual experiences a high or mood upswing, but as more alcohol is metabolised by the body, the mood swing reverses and a swift descent into alcoholic-induced depression follows. In people who are already emotionally or mentally fragile, this pendulum effect can increase the addictive qualities of alcohol because more is consumed to obtain the high, and the following 'low' leads to the need to drink more alcohol.
There are also long term effects to regular drinking, which may not appear excessive, which can also contribute to, or exacerbate, the effects of mental health issues. The continual consumption of more than 40 grams of alcohol a day – around 5 standard units – causes a decline in mental functioning, while drinking more than 84 grams of alcohol a day can lead to alcoholic dementia, which is only partially reversible.
You might also like...
My husband is a high-functioning alcoholic with aspergers, which leads to massive problems in the family - particularly with our teenage children. Because of the asperger's, it is almost impossible for him to benefit from standard counselling techniques, or to properly understand the impact he has upon us. Has anyone found a place where his needs could be met?
mrsW
- 30-Mar-12 @ 4:46 PM