Simon, a High Functioning Alcoholic: Case Study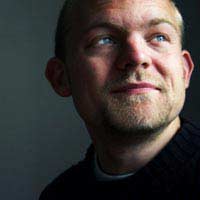 Simon was the Area Manager for a sports retailer, a successful professional with a wife, two children and an active and demanding social life. He calls himself, "a high functioning alcoholic in recovery" and is almost evangelical about the dangers of alcohol abuse in British working life.
What Defines A High Functioning Alcoholic?
There are several definitions of "high functioning" and Simon uses a five point test to help people decided if they are a high functioning alcoholic.
Excessive social drinking
Simon had no idea that his drinking was excessive because, "I was working and playing in hard-drinking cultures. In the selling business you drink with clients, with suppliers, with everybody really and I was playing both golf and rugby – activities that led to booze, booze and more booze." His activities excused his overindulgence and when it moved from drinking too much several times a week to drinking too much every night, he explained it to himself as doing his job as well as he could.
Missed obligations
"I knew I wasn't drinking too much because I could meet and even exceed my targets at work," Simon says, "but I had no idea what I wasn't doing: the kids' sports days, their school plays, dinner at home, Sunday walks in the park, going out to the cinema with my wife … it's an endless list of obligations I was refusing to face because I had decided I could cope with work, and that meant that I'd decided I couldn't cope with anything else." High functioning alcoholics often continue to meet certain obligations but are oblivious to the fact that they are neglecting others.
Broken rules
Simon set rules for himself, no drinks on Wednesday or Sunday nights and never before six in the evening. It wasn't very often that he kept them, and while he could always find good reasons for his failures, he admits it gave him, "a bad feeling, like I was out of control."
Alcohol obsession
"My first thought every day was 'when can I get a drink' and my second one was 'how many drinks can I get'" Simon admits. He spent much of each day thinking about alcohol and trying to engineer opportunities to drink. Obsessing about alcohol is a sign of alcoholism, but the tendency to manage situations to lead to chances to drink is a sign of a high functioning alcoholic.
Loss of control
"This was the one that taught me I was an alcoholic," Simon confesses. He was on a trip to Dublin when his hire car broke down. It took an hour for the rescue service to turn up and when it did, Simon went into a frenzy of abuse at the driver of the tow truck. "I'd bought a bottle of whisky at the airport and it was in the boot of the car. I had just a single nip while I was waiting for the tow truck and somehow it made me go mental. When I got home, I told my wife that something had made me flip out, and she said that I did it all the time at home, I just never noticed that I flew off the handle when I'd had a drink. I had to admit that if I was treating my family the way I treated the tow truck driver, I was a liability. I called my GP and said I thought I had a problem."
Recovery From High Functioning Alcoholism
Simon's doctor and his private health care organised for him to enter a rehabilitation centre where he spent 28 days. His wife was in denial, according to Simon, and insisted that she didn't need help. The day after he left rehab she served wine with their meal and Simon drank it, losing control of his temper again. He booked back into rehab and by the time he left the centre, his wife had left him.
It has taken Simon two years to get back on his feet. For a year he was unemployed and lived on benefits. Now he works four days a week as a deliveryman for a furniture firm and is studying psychology. He hopes to become a therapist for others who have alcohol issues. His children spend one night a week with him and he has an amicable relationship with his ex-wife.
"I was supposedly a success at work, but really I had a huge hollow place that I filled with booze. Now I might be called a low achiever, but I like my work and I'm busy training for a career that will help others. I'll be a high functioner again, when I'm ready, but without the crutch of alcohol."
You might also like...
it's a true life-story. I see people with similar stories every AA-meeting. Simon, i wish you serenity. Unfortunately, no every wife can understand that alcoholism is family desease and consists of 2 parts: alcoholism amd codependency, because one of the symptoms of codependency is denail of the problem. So, everybody who understand it and has an alcoholic in the family attends Al-Anon meetings or phychologist, or both:)