Multiple Substance Abuse: How Alcohol Fits In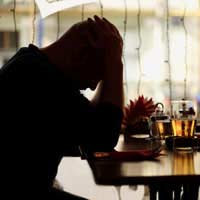 If substance abuse is defined as "the continual misuse of any mind altering substance which severely interferes with an individual's physical and mental health, social situation and responsibilities" then multiple substance abuse is a toxic cocktail of influences which can cause massive disruption of the health, mental well-being and lifestyle of the multiple substance abuser.
Alcohol dependence is the commonest substance abuse in the modern world, and it is increasingly related to other forms of substance misuse, including but not limited to the use of heroin, cocaine, cannabis, volatile substances like solvents, glues and aerosols, nicotine and caffeine, natural highs such as mushrooms and prescription drugs.
Why Multiple Substance Abuse Happens
Virtually every form of substance abuse begins with the user receiving a temporary feeling of well-being or the sense of having obtained control of a situation. This sensation becomes so important to the user that they abuse the drug or treatment, which leads to misuse. There are two major reasons that substance misuse is dangerous:
it harms the health and/or well-being of the individual
their abuse of a substance puts the health or well-being of other individuals at risk.
For example drinkers who drive, or smokers who expose their children to passive smoking are putting others at risk, whilst being at risk themselves.
What Causes Multiple Substance Abuse?
For many people, multiple substance abuse starts at the point where their use or abuse of one substance becomes out of control, and they try to manage it by adding another substance to their lives.
People who abuse alcohol may often also use prescription medications to help them sleep or to wake them up and may become dependent on these drugs without realising that they are experiencing behaviour changes such as depression. At this point they may add antidepressants to their substance load, and if that makes them feel slow and lethargic, extra caffeine or nicotine use may follow to 'wake them up'. On the other hand, if antidepressants make the user feel euphoric and 'high' they may ask for tranquilisers to even out their moods.
At this point the complexity of substance abuse means that the individual is no longer capable of feeling their own emotions or making rational decisions and may appear to change their personality or behaviour radically to cope with the substances that they are using. Often the substance abuser will become secretive about the substances they are using and may react negatively to any attempt to limit their access to drugs or alcohol.
Symptoms Of Multiple Substance Abuse
Is obtaining and using a range of substances the most important thing in your day?
Do you feel that you need several drugs or drugs and alcohol to manage the day-to-day tasks expected of you?
Are you using any substance to reduce or block out physical or emotional pain? If so, have you been doing this for more than a month?
Do you use any substance to distract you from life problems like loneliness, unemployment, low self-esteem or family issues?
If the answer to any question is yes, it may be worth talking to a GP. If the answer to more than one question is yes, you may require the help of a rehabilitation service in addition to medical support.
You might also like...