Drug Treatments for Alcohol Abuse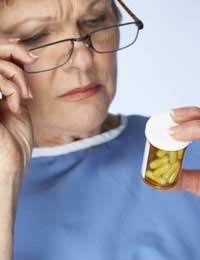 What treatments exist to treat alcohol abuse, and how can the medical profession support those who wish to stop, or moderate, their drinking?
Antabuse: Description
The generic name for Antabuse is Disulfiram. It's a medicine that you can receive only on prescription and that works to help deter people from drinking by producing unwanted effects, rather than by reducing or removing the desire to drink alcohol.
Antabuse works by making the patient suffer unpleasant consequences when they drink. These consequences are an effect of consuming the treatment and may include:
Severe head pain
Flushing, blushing and palpitations
Tightness of the chest, and a sensation of not being able to breathe properly
Nausea
In extreme cases, the patient may suffer shock and collapse and if this happens, they need emergency treatment from a GP or hospital.
Antabuse: Who It Works For
Antabuse works well for those who want to stop drinking but find the habit hard to break as one or two experiences of the effects of alcohol consumption can work to break the association of alcohol and pleasure in their minds.
Antabuse Side-Effects
It is a very controversial treatment because it doesn't work for everyone. Some people take it and continue to drink, suffering the consequences and putting strain on their health, their families and loved ones and the health service. Others find the effects are bearable because they have a high resistance to the treatment.
Because it's not the only way to stop drinking, it is often only used as a last resort and there is a risk that those who stop taking the treatment will sooner or later revert to alcoholism because they won't have the negative results to prevent them.
Acamprosate: Description
Campral EC is the most common brand name for the generic drug known as Acamprosate although there are other formulations of Acamprosate that are used in different circumstances or for different manifestations of alcohol abuse.
This treatment works by affecting the area of the brain that produces the desire for alcohol. By suppressing this neuro-chemical reaction, Acamprosate actually reduces the interest in drinking in the person who takes it. It has no bad effects if the person then drinks alcohol.
Acamprosate: Who It Works For
Recent studies suggest that Acamprosate works well for those who are already in detox or rehab situations and can work to support their understanding of the effects of alcohol abuse. It's claimed that it works for around 1 in 5 drinkers who say they do not believe they would have been able to abstain from alcohol without the drug. Interestingly, it seems to also reduce the amount of alcohol consumed and the number of occasions on which it is consumed, in the 4 in 5 drinkers who do not manage complete abstinence.
Acamprosate: Side-Effects
While Acamprosate does not produce the unpleasant and powerful effects of Antabuse, it does have some side effects such as stomach upset especially cramps, loss of appetite, a dry mouth and difficulty in swallowing, flatulence and a general feeling of weakness and dizziness. These symptoms may pass if the patient perseveres with their course of treatment as they are often worse in the first week or so. However, the development of a rash or tingling or numbness in the extremities can suggest a severe reaction and then medical advice should be sought immediately. This severe reaction is rare, occurring in around one in 600 people prescribed the treatment.
You might also like...