Foetal Alcohol Syndrome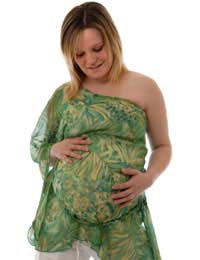 If you or someone you know is pregnant and drinking alcohol, there is someone else who drinks too – the baby. Sadly, this alcohol consumption can lead to foetal alcohol syndrome, which refers to problems that occur in the baby when a woman drinks alcohol during pregnancy. The baby can be affected physically and mentally from the alcohol.
How Much is Too Much?
Knowing precisely what amount can harm the baby is a difficult issue. Most experts tend to recommend that a pregnant woman abstain completely from alcohol during her pregnancy.
We have yet to establish an accepted, 'safe' level of alcohol consumption during pregnancy. But if you suffer from alcohol dependence, then the chances of your baby suffering from foetal alcohol syndrome are significantly higher. We also know that binge drinking is more harmful than small amounts of alcohol.
Another thing to keep in mind is that the first three months of a pregnancy are where alcohol use is more likely to harm the foetus. This does not mean that harm cannot happen later though, which is why it is generally best to abstain completely during your pregnancy.
How Alcohol Affects a Baby
When a pregnant woman drinks alcohol, the alcohol can very easily pass across the placenta, thus affecting the developing foetus by harming its growth. If a child is born with foetal alcohol syndrome, it could show any of these symptoms:
Stunted growth both from in the womb and after the birth
Poor coordination
Reduced muscle tone
Slow development
Delays in thinking, speech, mobility and social skills
Defects in the heart
Compromised facial structure such as a small head and narrow eyes
Not all of the symptoms are evident right away. Mental defects in particular can continue to show as the child grows. While some children show obvious physical effects in their head and facial structure, others may show evidence in their social and thinking skills.
Treatment for Pregnant Women
Since little can be done once a child is born with foetal alcohol syndrome, the aim is to prevent it from happening in the first place. Although there can be increased support offered in the child's development, the key is to reach women through education.
If you are pregnant or plan to get pregnant and have problems with your alcohol use, it's vital that you join a rehabilitation programme to help you stop abusing alcohol. Frequent monitoring and support throughout your pregnancy can ensure you maintain a commitment to abstaining from alcohol.
Outcome and Complications
The outcome varies for children who have foetal alcohol syndrome. Some may show mild effects while others show significant symptoms. Most children who have foetal alcohol syndrome will not have normal brain development. You should also note that your risk of miscarriage or stillbirth is higher if you drink alcohol during your pregnancy.
Choosing to Abstain
Alcohol dependence is a difficult thing for anyone to experience but it can be particularly challenging for women who are pregnant. Choosing to face your dependence can not only mean the difference for your own health but also for the health of your baby. Talk to a healthcare provider about how you can access support for your problem drinking and help give your baby the healthiest, best chance in life.
You might also like...