Alcohol and the Athlete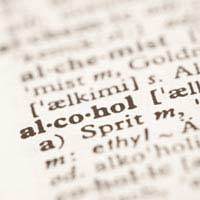 There's a growing tension between the way alcohol is used in Western society and the role of athletes. Sports leaders are increasing viewed as celebrities and given star status, but their lifestyles, which include parties and first nights, awards ceremonies and TV appearances, incline them towards a jet-set behaviour which includes many late nights, long weekends and lots of alcohol.
There are two problems resulting from this link between alcohol and sports performance: the first is the pressure it places on sporting heroes and the second is the belief that booze and sport can be balanced effectively which has led, in some cases, to physical collapse.
Alcohol And Physiology
Most athletes want better, bigger and more flexible muscles and don't realise that alcohol consumption can actually be interfering with the gym work and conditioning they undertake to build their muscles and tone their bodies. This is because muscle hypertrophy can result from regular alcoholic intake. Men grow bigger muscles than women because they have around ten times as much of the hormone testosterone, but drinking alcohol can reduce blood testosterone levels and increase oestrogen levels – this has the effect of reducing the hormone that builds muscle and increasing the hormone that encourages the storage of fat on the body.
In addition, regular and high levels of alcohol intake actually deplete certain mineral stores, notably potassium, calcium and magnesium. While such minerals are vital to all health, for athletes they have a special role in repairing damaged muscles and growing new muscle tissue, so if you work out regularly, you need good stores of all three to rebuild the muscles you've exhausted in training.
Potassium and magnesium are especially crucial for the good functioning of the central nervous system so any lack of these two minerals can mean that physical strength and mental capacity are lowered, which can lead to impaired performance, particularly where hand/eye coordination is essential such as in tennis, darts, shooting or archery.
The main reason that alcohol interferes with sporting prowess is simple, it contains around provides seven calories per gramme, which means that for young drinkers in particular, who are prone to binge drinking, alcohol can easily lead to between 800-2000 extra calories being consumed, which places a strain on the body, particularly the heart.
If you want to drink and take part in sports, one key factor is to give your body enough time to fully metabolise the alcohol before putting it under physical stress. This means leaving at least 24 hours from the morning after your last alcoholic drink and ensuring that you drink plenty of water in the first 12 hours of that 24 hour period, to ensure you are properly hydrated, as alcohol rapidly dehydrates the body.
Alcohol And Psychology
While everybody has the right to adult pleasures, and avoiding alcohol completely may not be right, or even sensible, for most of us, understanding how it affects us physically and mentally can help us balance athletic performance and social drinking.
Some athletes lose track of this need to balance the two functions and can begin to believe the myth that physical supremacy makes a person immune to the effects of alcohol – this myth has caused many athletes, from footballers to boxers, from martial artists to tennis stars, to become dependent on alcohol for relaxation after a match or bout, which can lead to dependence in the run up to a major challenge, and that in turn can lead to problem drinking and full-blown alcoholism.
Drinking responsibly when you are involved in sporting activities includes discussing your alcohol consumption with your coach, team-mates or GP to ensure you are remaining within safe limits.
You might also like...