What Causes Alcoholism?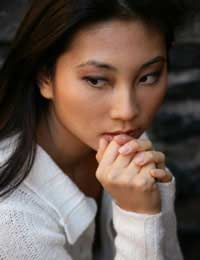 Alcoholism is an inescapable disease for those who suffer the addiction, plain and simple. It's not something that the alcoholic can help, and it's not something that anyone would choose. They are powerless when it comes to handling alcohol, and a true alcoholic will never be able to have 'the odd drink'. For them there is no choice, it's all or nothing.
The alcoholic's desire to drink is not just a simple case of feeling like a crisp glass of white wine on a hot day, or a cool beer; but an overriding, compulsive craving that will only end once he or she has a drink in their hands. Anyone who is not an alcoholic will have trouble understanding that, but it's important to realise that this disease is, for the sufferer, just as unavoidable as, say, diabetes or cancer. And if not treated, is eventually just as destructive.
Alcoholism Triggers
It is, however, acceptable to say that there are often contributory factors that set off excessive drinking, or trigger the illness. Emotional situations or shock, for example, are key factors for making this particular beast rear its head, and reformed alcoholics will learn to recognise key areas and situations that they know to be dangerous territory. And steer clear of them, as they know what can happen. Usually, a 'new' alcoholic will find that their drinking will start off at the same level as other people, then gradually increase, often over a number of years, until it is out of control. This can happen at any time of a person's life, and for many different reasons, but once the addiction has hold, it can be very hard for the addict to give up and get sober again.
Is Alcoholism Hereditary?
Alcoholism is also considered to be a hereditary disease. And it is definitely true to say that this is the case. Whether it is simply a case of learnt behaviour, or whether the alcoholic is already at a disadvantage because of turmoil during his or her formative years, or even whether it's due to a genetic vulnerability - the facts are clear and studies have shown that children of alcoholics are something like four times more likely to develop the addiction themselves. It's also been reported that twins, separated at birth from each other, and their natural parents, have both gone on to develop the illness. So there is definitely support for that theory.
Heavy Drinking Versus True Alcoholism
There are many reasons why a person might take up heavy drinking. Usually to blot out something unhappy or unpleasant, or to deal with distressing situations. People who have suffered mental or physical abuse as children are high risk. Anyone with emotional problems is also a prime candidate, and there's no doubt that sensitive situations can definitely trigger the condition. But it is paramount to understand the difference between someone having a bad patch in their life, and the alcoholic. To be clear, the former is likely to use alcohol to cope in the short term with crises or problems, whereas the true alcoholic will be completely unable to live without the booze. It will consume them, and they will create excuses and reasons to keep drinking.
You might also like...
I have been living with my partner for 3 years and though I have some normal times with them drinking cheap cider - he will then hide vodka from me this happened maybe every two or three months. He works sometimes which he easily gives up after a few days leaving me to support everything financially. He had a detox last year and our life was great for only two months then back on the booze. I love him and don't want to spilt up with him but I have decided he needs to have his own place as it's now having an effect on my health and being able to function both at home and work.
Beau
- 25-Mar-18 @ 10:13 AM
I believe that some kind of counselling should accompany de-toxing. We need to help alcohol dependent people to understand why they drink.Just detoxing and returning to the same behaviours does not work
Mazza
- 28-May-16 @ 6:07 PM
My partner has always drank at least a litre bottle, mostly a bit more and continued to do so all of the time I did not drink,7 days ago he was given a bottle of brandy by a friend and offered me some,I drank it but as you say it is not an excuse,surely after only 7 days I can stop?
none
- 16-Mar-15 @ 2:24 PM
I can tell that you must be an addict yourself or are very close to someone who is. I hear from people all the time that alcoholism is not a disease from those that do not have the disease. I do not use my disease as an excuse. I have a responsibility to get help and that is what I have done. Thank you for your insight.
the duke
- 5-Dec-12 @ 4:59 AM