Alcohol and Cancer Risks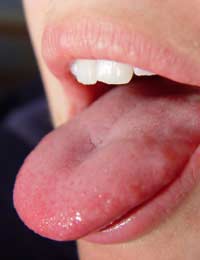 Research conducted in the past fifteen years has revealed that there is a link between alcohol consumption and seven different forms of cancer. These cancers cause around nine thousand deaths per annum in the UK, or around 6% of all the cancer-related deaths in a year.
Health, Alcohol And Theories About Linkages
It's clear that not everybody who drinks alcohol develops cancer, just as not everyone who smokes develops cancer, but recent studies have shown that certain cancers are much more common in people who drink alcohol than those who don't. One complicating factor in the research is that there are a number of different forms of cancer that are likely to be caused or made more aggressive by alcohol in a range of ways and there are competing theories about how this might take place:
Acetaldehyde conversion – the body converts a proportion of the alcohol consumed into a chemical called acetaldehyde which is toxic and is the major reason we get hangovers in the short term, but in the longer term acetaldehyde begins to break down DNA chains and stops the body repairing the DNA damage it has created. A major cause of certain forms of cancer is the breakdown in DNA at the cellular repair level.
Oestrogen increase – regular alcohol consumption increases the production of some hormones, notably oestrogen, testosterone and insulin. It's well documented that very elevated levels of oestrogen increase the risk of breast cancer and it may be found that increased levels of other hormones act to increase the risk of other cancers too.
Liver damage - it's been known for decades that continued excess alcohol consumption leads to cirrhosis – a disease of the liver. Developing cirrhosis makes a person more vulnerable to liver cancer.
Folate deficiency – regular drinkers are likely to have lower blood folate levels than the rest of the population and this important vitamin allows the body's cells to recreate DNA accurately. Low folate levels are found in many studies of cancer patients, but it isn't clear if this is partly genetic.
Which Cancers Are Linked To Alcohol Consumption?
Cancers of the mouth and throat such as mouth cancer, pharyngeal cancer (upper throat), oesophageal cancer, laryngeal cancer (voice box). All of these cancers may be exacerbated in patients who smoke as well as drinking.
Breast cancer is linked to excess alcohol consumption in both men and women.
Bowel and liver cancer – regular drinking has a strong correlation with both bowel and liver cancer, although it's not clear if the link is causal or correlative.
How Much Can You Drink Safely?
The evidence suggests that the more alcohol somebody consumes the greater their risk of developing cancer in addition to other health conditions such as heart disease, stroke and high blood pressure.
Risk of cancer is limited if the drinker limits their intake to two units a day for women and three to four units a day for men. There is no absolute safe limit for alcohol consumption though – and risk increases the more alcohol that is consumed.
It is also true that there is no apparent distinction between drinking smaller amounts regularly and drinking larger amounts occasionally. Whether the drinker binges over a weekend or drinks regularly over the week, it's the amount of alcohol consumed that increases the incidence of risk of cancer.
And despite many folk myths to the contrary, there's no relationship between the type of alcohol and its effect – all alcohols, including the supposedly 'healthy' ones such as red wine, produce the same damage.
You might also like...