Know your Limits for Responsible Drinking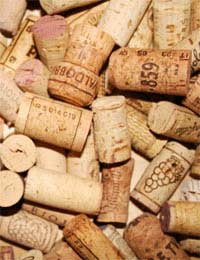 For most people drinking alcohol is associated with socialising and pleasurable experiences. Drinking in moderation can have health benefits like the lowering of the risk of coronary heart disease. Responsible drinking is all about understanding the harm alcohol can have on your health, both mentally and physically, if not consumed with care. Alcohol plays a big role in British society, and a huge percentage of drinkers regularly drink a lot more than the recommended weekly guidelines. Many of them simply because they lack sufficient understanding of the harm alcohol can have.
What Are The Limits?
Men should drink no more than 21 units of alcohol a week. No more than four units should be consumed per day.
Women should drink no more than 14 units a week – that's three units a day – and should seriously consider not drinking at all if they are pregnant or trying to conceive.
What Is A Unit?
If you ask a drinker how much alcohol they have consumed the estimate will generally be lower than the reality. This is because people do not actually realise what their alcohol intake really is, and even fewer people know how to measure a unit of alcohol.
One unit of alcohol = 10ml, or 1cl, by volume of alcohol. Measured in actual drinks this equals half a pint of ordinary strength beer or lager, or a small measure of spirits or one standard pub measure (50ml) of fortified wine like sherry or port.
A small glass of wine, or pub measure of spirits, makes up one and a half units of alcohol.
Many wines and beers however, are often stronger than traditional strengths so it may be worth looking at a unit of alcohol in a different way. The percentage alcohol by volume is known as %abv and this equals the number of units there is in one litre of that particular alcoholic beverage. Strong beer or cider, which is 6%abv, has 6 units in one pint glass. Drinking half a glass of this means you will have consumed three units.
What Kind of Irresponsible Drinker Are You?
Binge-drinkers, chronic drinkers and those with multiple addictions, like drink and drugs, are more likely to harm themselves and others because they are unable to take full responsibility for their actions and behaviour.
Binge-drinking is an occasion when large volumes of alcohol are consumed over a relatively short period of time. A binge-drinker's objective is usually to get drunk, and this form of drinking is generally associated with groups of people socialising together, after work perhaps. Some people will drink excessively occasionally, although for others it will be a regular occurrence.
Chronic drinkers are those people who drink large amounts, over the recommended weekly guideline, regularly. Usually over 30 these drinkers regularly increase their risk of developing serious health problems like cirrhosis and stroke.
Sensible Drinking.
To be a responsible drinker requires more than knowing how many units of alcohol it is safe for you to consume every week. It requires that you consider your health in a number of ways, and your behaviour around other people. It is also important that you have alcohol-free days, particularly after a period of heavy drinking, and being aware of situations where consuming alcohol is simply not advisable. For instance, when pregnant or operating heavy machinery.
Drinking excessively does not lead directly to harm, but it does increase the risk of harm. Other considerations also need to be taken into account, where alcohol misuse and potential harm are concerned. Personal circumstances, life experiences, a person's genes and the environment, in which alcohol is consumed, are all contributing factors to increasing the risk of harm.
Being more aware of the harm excessive drinking can have will help individuals make informed choices about their drinking and behaviour.
You might also like...
You say a pint of 6% alcohol beer is 6 units. That should be 3.4 units.
Rufus
- 23-Aug-12 @ 4:20 AM