The Rise of the Alcopop and Children Drinking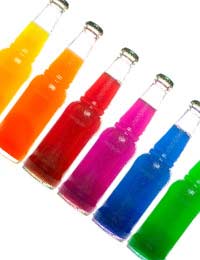 The rise in teenage binge-drinking is fuelled by the marketing and promotion of cheap alcoholic beverages. The popularity of drinks like alcopops has escalated to the point where these beverages now rival cider and lager as the alcohol of choice. The UK's children have the highest level of drinking in Europe, as well as the highest teenage pregnancy rate, and concerns continue to mount.
Whilst the promotion of alcopops may not have increased the number of people consuming these beverages, it has however, increased the amount that these drinkers readily consume in one evening. Worryingly, a large percentage of the young people consuming this type of beverage is female, and under-age.
Parental Guidance
Most parents are aware of the dangers of drinking, and that includes binge and under-age drinking. They may however, lack knowledge of the pressures young children and teenagers face, and which leads to their interest in drinking. Teen alcohol tolerance is a lot lower than that of an adult, and this often manifests as irresponsible behaviour patterns and the forming of an addictive habit.
Many parents may feel that allowing their child to experience drinking in a safe, social, family environment, like a wedding or party, gives their child an opportunity to build tolerance to alcohol and to show they are mature enough to take responsibility for their own actions and behaviour. The reality is that some young people will continue to explore their curiosity in the sociable side of drinking, but may not be able to control their actions. Understanding that young people drink for reasons different to why adults do will help parents deal with the problems that later arise due to their child's drinking.
FAB
The launch of the more sophisticated range of alcopops, known as Flavoured Alcoholic Beverages (FABs) or Ready To Drinks (RTD) has revitalised sales of this type of product. Alarmingly, although these alcoholic beverages are targeted at the 18-30 age group, they tend to appeal to drinkers as young as 11 years of age. The appeal of these drinks is in the ease in which they are consumed. Many of the beverages are attractively packaged, brightly coloured, much sweeter and fruit flavoured, making them a more desirable option than a can of lager or cider.
The drinks industry insists these beverages are no more harmful than another types of alcoholic drinks. They argue that harm is caused by the number of actual units drunk, and not by the product itself, yet the danger in these products lies with the consumer not being able to taste the alcohol in the drink and therefore mistakenly assuming they have a low alcohol content.
Date Mates
Manufacturers also state that the appeal of certain FABs is due to the packaging they come in. The bottles may make the addition of the date rape drug Rohypnol more difficult, so female drinkers can keep a check on their drinks, but they also appeal to girls who want to be less inhibited socially. These sweet-flavoured drinks predominately appeal to girls, but the boys are quite happy to buy them for them.
You might also like...