Alcohol and Links With Marketing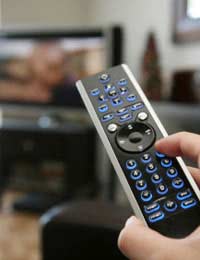 A huge percentage of the adult population consume alcohol. Drinking in moderation offers some health and social benefits, and the majority of people who consume alcohol are able to do so without causing any harm to themselves, or others. There are drinkers however, for whom alcohol misuse is a real problem, and these people will experience alcohol-related health disorders. Anti-social behaviour, crime and domestic violence will also increase as a result of issues caused by this minority of drinkers, who are unable to drink sensibly.
Although there is an alcohol harm reduction strategy firmly in place, in the UK, the cost of alcohol abuse continues to rise, and it is therefore a key feature of the Government's public health policy.
Brand Appeal
Millions for pounds are spent on advertising and drinks promotion each year, and the amount rises steadily every single year. Alcohol is marketed in such a way that the brand becomes instantly familiar with young people, who are adept at interpreting the images and messages that are displayed in the eye-catching, innovative alcohol advertisements in the media.
In order that drink brands are not seen as promoting a beneficial improvement on social appeal, alcohol advertising is governed by a combination of legislation and self-regulation. These strict guidelines must also clearly not encourage any form of irresponsible behaviour, as a result of consuming an alcoholic product.
Mixed Messages
Traditionally the advertising of drinks is seen as being a direct message from the drinks industry to the consumer. In more recent years however, the marketing of drinks has become more sensitive to cultural trends, in the UK, and is aware of changing consumer preferences and requirements. Some drinks, like lager, are primarily targeted at men, whilst others specifically aim to catch the attention of women. In order to maintain sales the industry however, has increased the strength of some alcoholic beverages as a result of direct competition with the social drugs market.
New types of bars and venues are being opened to attract a younger clientele, and the youth culture now has more choice over branded designer alcopops and alcoholic energy drinks. Cut-price drink promotions, and the use of alcohol sponsorship in music, film and sport, also provides a significant increase in sales and product recognition.
Advertised sensibly these alcoholic products can provide a social incentive to responsible drinkers. There is an argument that alcohol advertising encourages young people to start drinking, and promotes drinking to excess. This debate focuses on young drinkers as a vulnerable group who are more susceptible to the messages the drinks industry put out, and voices concern over risky drinking and subsequent health-related issues.
The Rules
Depending on the media in question, there are sets of rules that the drinks industry must adhere to. These prohibit advertising that:
Targets young people under the age of 18.
Implies that drinking alcohol improves your social skills or makes you more sexually attractive.
Encourages any form of irresponsible drinking.
Suggests any form of association with drugs.
High alcoholic content should not be emphasised as being a positive quality.
You might also like...