The UK's Relationship with Alcohol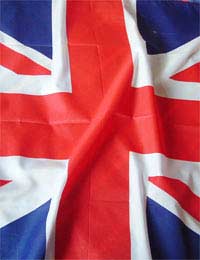 A very high percentage of the UK's population consume alcoholic beverages. For the majority of them, drinking is accepted as being a social enhancement. These drinkers are able to maintain a responsible attitude and generally have sensible drinking habits established. A smaller minority of drinkers however, are prone to drinking in excess and exhibit irresponsible behaviour that endangers them and others.
World Domination
Alcohol consumption is considered, by the World Health Organisation (WHO), to be the third highest risk for ill health, amongst developed countries. There is hard evidence of the scale of alcohol-related harm affecting the UK. Some aspects can be tackled, although alcohol abuse continues to grow within our communities. Whilst alcohol misuse represents a high risk to the nation's health, it also costs billions of pounds a year to deal with alcohol-related crime.
Excessive Behaviour
Alcohol is more readily available than ever before. Consumption of it does have some health and social benefits, and in a responsible manner, shows a comfortable society. The number of retail liquor outlets has grown dramatically, and there has also been an increase in regular extensions to permitted opening hours, to licensed premises. Increased disposable wealth has contributed to the increase of alcohol consumption, to some degree.
It is estimated that around 50% of men, and 30% of women, regularly exceed the recommended weekly guidelines, where alcohol consumption is concerned. This excessive drinking behaviour is common to younger age groups and socio-economic groups, regardless of the location. Worrying, the number of younger children drinking alcohol is still on the rise.
Community Spirit
Developing a more sensible approach to alcohol reduces the burden of alcohol misuse on services and businesses. This impacts on social behaviour and crime and helps create safer communities for people to live in. It also increases positive mental and physical wellbeing, and lessens the number of drink-related diseases and deaths.
Protecting young people from the misuse of alcohol is a major concern. Excessive drinking contributes to a large percent of issues concerning children and young people. Parental alcohol abuse, and alcoholism, in the home affects many children in a harmful way, and as many as one in three divorces cite the misuse of drink as a major contributing factor to the break-up.
Culture Club
Cultural and social influences have a huge effect on our behaviour around drink. Alcohol should be viewed as a positive social interaction, but steps need to be taken to change behaviour and public opinion. The awareness of the harm excessive drinking can cause, is often over-shadowed by promotion of the latest drinks on the market. New products are also targeted to particular sections of the public, and the lower-cost, high strength brands often attract the younger age group who are more susceptible to excesses.
Our culture encourages social interaction, yet where alcohol is concerned only a small minority of us actually knows what the recommended daily guidelines are. Even fewer people can correctly estimate the number of units in an alcoholic beverage. Being better informed about the dangers of excessive drinking can help individuals make safer choices.
You might also like...