Alcohol and the Older Person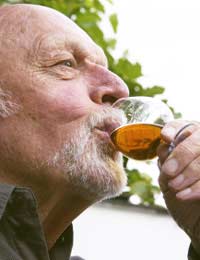 Older people are being warned about their drinking habits as figures show alcohol-related hospital admissions in the over-65s are rising.
Research Shows Increased Hospital Admissions For Over-65s
NHS data to the end of 2009 showed over-sixties were more than half of the 320,000 alcohol-related admissions to hospitals in England in that year, a two-thirds increase over five years. The admissions covered a range of problems from falls where alcohol was a contributory factor through to liver damage from alcohol consumption.
It's a worry for both health campaigners and organisations supporting the elderly, who have joined forces to point out that older people drinking in the home are at risk of health problems but are largely ignored by health campaigns which focus on younger 'binge' drinkers because they are more publicly noticeable.
Low Cost And Social Isolation Increase Drinking
Research also shows that cheap alcohol being more widely available has been a large factor in encouraging those in retirement to drink more. The increase in shops selling alcohol means that even the frail and vulnerable older person has the opportunity to buy alcohol locally and consume it at home, and where the older person is socially isolated, possibly bereaved and may be concerned about their safety on the streets after dark, solo drinking could easily become the only focus to their evenings.
While the majority of people who drink alcohol do so responsibly, there is clearly an increased level of over-drinking in the senior population who may not be aware that their alcohol consumption is escalating or may not realise that it has health implications.
Alcohol Affects Older People More
As we age, our vision, hearing and reaction times are likely to decline, meaning that we are slower to recognise changes in our behaviour as they occur. In addition, other changes associated with aging, such as liver function can alter, which means that we may become more deeply intoxicated by drinking only small amounts of alcohol which means that older people may be more prone to having alcohol related falls or even car crashes, because their tolerance for alcohol has reduced and yet they continue to consume the same amount out of habit.
And there may be other causes for concern: older people may have to take quite a few medicines and drugs that can have unpredictable and even dangerous reactions when combined with alcohol. In addition, several common health problems in older age, such as ulcers and high blood pressure, can be made worse by too much drinking.
Older Drinkers Underestimate Their Drunkenness
Finally, recent research published in the Journal of Studies on Alcohol and Drugs, suggests that older people may be less good at assessing their own level of intoxication.
In the study, 42 adults - half aged between 50 and 74 and half aged 25 to 35 – were given either alcohol to the equivalent of two glasses of wine, or a placebo that contained no alcohol. They were then asked to complete a number of exercises that tested their motor skills and were asked to rate their level of drunkenness on a scale of one to ten. The results showed that not only were the older people more impacted by the alcohol so that they performed less well in the exercises, they also consistently underestimated the level of intoxication they were experiencing.
This means that older people may have poor judgement about their ability to function when they have drunk alcohol and may be overconfident when intoxicated, which can lead to accidents.
You might also like...