What to Expect at a Rehab Centre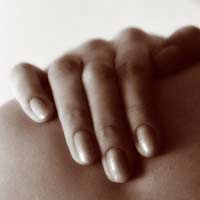 Residential rehab used to have something of a stigma attached to it, but since celebs have started to use rehab centres regularly and publicly, they have risen in popularity. Having treatment in a residential rehab centre offers a chance to detox away from temptation, in privacy. There are specialists on hand 24 hours a day to ensure that treatment is supported and there will be plenty of counselling and therapy on offer to help.
Being away from the usual routines at home or familiar drinking partners will make a big different when getting sober. You have a chance to rediscover the old you, and to break well worn habits and behaviour patterns.
Fully Staffed
One of the best things about residential rehab is the full complement of fully trained members of staff such as therapists, counsellors, doctors, nurses and security. These team members are specialists in addiction therapy so you'll have the peace of mind knowing that you're getting dedicated treatment.
This is also something that will make the alcoholic's family feel better, knowing that they are getting medical support - not only that but will quite probably offer them some respite from all the turmoil that normally affects their lives.
Does it Work?
Successful rehabilitation, whether it's residential or not, will depend hugely on how committed the patient is and how much effort they put in - there is hard work and dedication involved. It's important perhaps to realise that residential rehab offers a safe haven and quitting inside will be easier than in a non-residential situation. However, the patient will still have to leave there one day, and learn to live a normal life without the alcohol again, so this must always be a prime consideration - it's about changing your whole life.
Counselling and Therapy
Apart from the medical support offered for dealing with the symptoms of withdrawal, residential rehab will offer counselling and therapy in many different forms. This could include group therapy, family counselling, or one to one cognitive therapy. It will depend on the patient, and each person will be assessed individually to select the most suitable methods for them.
Is it Expensive?
The short answer is yes, private and residential rehabilitation centres can cost a lot, but there are referral options on the NHS for those with severe alcoholism or related conditions. Also, those who have incurred a criminal sentence as a result of alcohol abuse may find a period of enforced residential rehab passed as part of a non-custodial sentence. And many centres will have a system where you may be able to get treatment partly funded but you will be means tested.
How Does it Work?
Rule number one is absolutely no booze. Patients have to arrive sober, clean and without alcohol in their possession. They will be searched, and on admittance, will have to sign a contract committing to not drinking during their stay. Breach of contract means you have to leave, they have a zero tolerance policy.
If the patient has been an acute alcohol dependant, the centre are likely to prescribe mediation to help with the intense withdrawal symptoms and help with the detox process. Once the worst physical reaction is past, counselling and/or therapy can begin, and the whole process of 'rehabilitation' can start. During that period, the centre will also aim to involve the family and loved ones so that everyone can start to heal together and work out how to move forward together.
You might also like...
I am an alcoholic I have not had a drink for two weeks. Before this my drinking was severe and I had to be detoxed in hospital several times. I want to go into rehab but i cannot afford it.How do I apply for an nhs rehab centre?
brad
- 30-May-11 @ 11:16 PM